A special publication for the Bolles community published each semester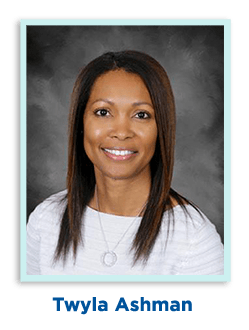 Honoring Our Democracy and American Indian Heritage Month
The month of November brings the promise of democracy and this year in particular it is at the forefront of our minds. This election year is most unusual and many of our students are experiencing this period as a traumatic time. Amid the upheavals of the pandemic, the movements against structural racism and the election, I encourage you to actively listen to your students and others without reactivity and judgement. I ask that everyone in our community be mindful that we are one school, one community, existing in one country.
The United States is a country with a wealth of diversity and at a time when many of us are practicing self-reflection, it seems fitting to remember the role that Indigenous communities have played in our country. November is National American Indian Heritage Month which was declared in 1990 by President George H. W. Bush. In 1994, a proclamation was issued to include Native American Heritage, National Indian and Alaska Native Heritage as part of the month's observance. November marks a prime time to recognize the significant contributions to our democracy and the rich, diverse cultures, traditions and histories of Indigenous people.
Northeast and North Central portions of Florida was home to the Timucua tribe. The Timucuans' domain reached from the St. Mary's River to the headwaters of the St. Johns. There were at least 20 Timucua villages in the area that is now Duval County. The largest village, Ossachite, was situated in what is now downtown Jacksonville.
I encourage you to connect, engage, participate and learn more about Indigenous cultures and histories.
Sincerely,
Twyla Ashman
Director of Diversity, Equity, and Inclusion

New Residential Life Programming
In September, our boarders and Residential Life staff participated in playing the Race Cards facilitated by Twyla Ashman. Race Cards is a card deck game created by 904Ward, a local organization that began in 2015 with the purpose to talk openly, challenge each other, support each other and take action together to build a more inclusive Jacksonville. The cards ask stimulating questions about race, identity and social issues. Through the use of these cards we were able to have meaningful conversation with students together and again with adults while respecting others' opinions. Participants were encouraged to facilitate these types of discussions in their own social groups and families.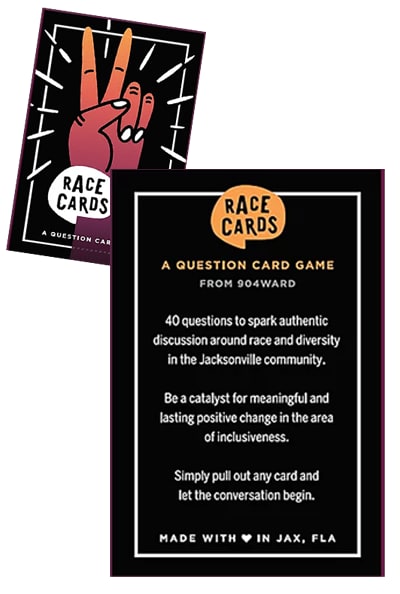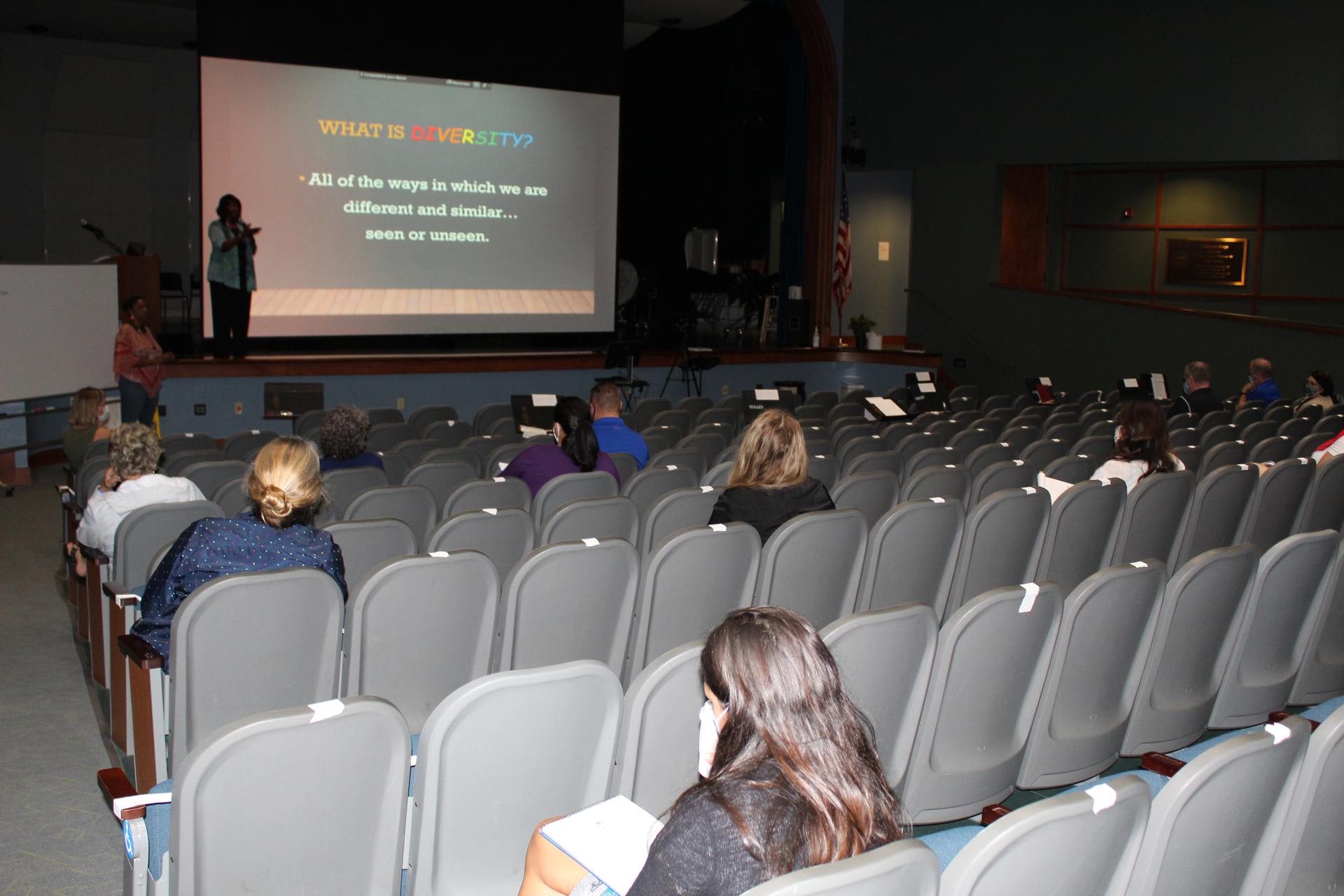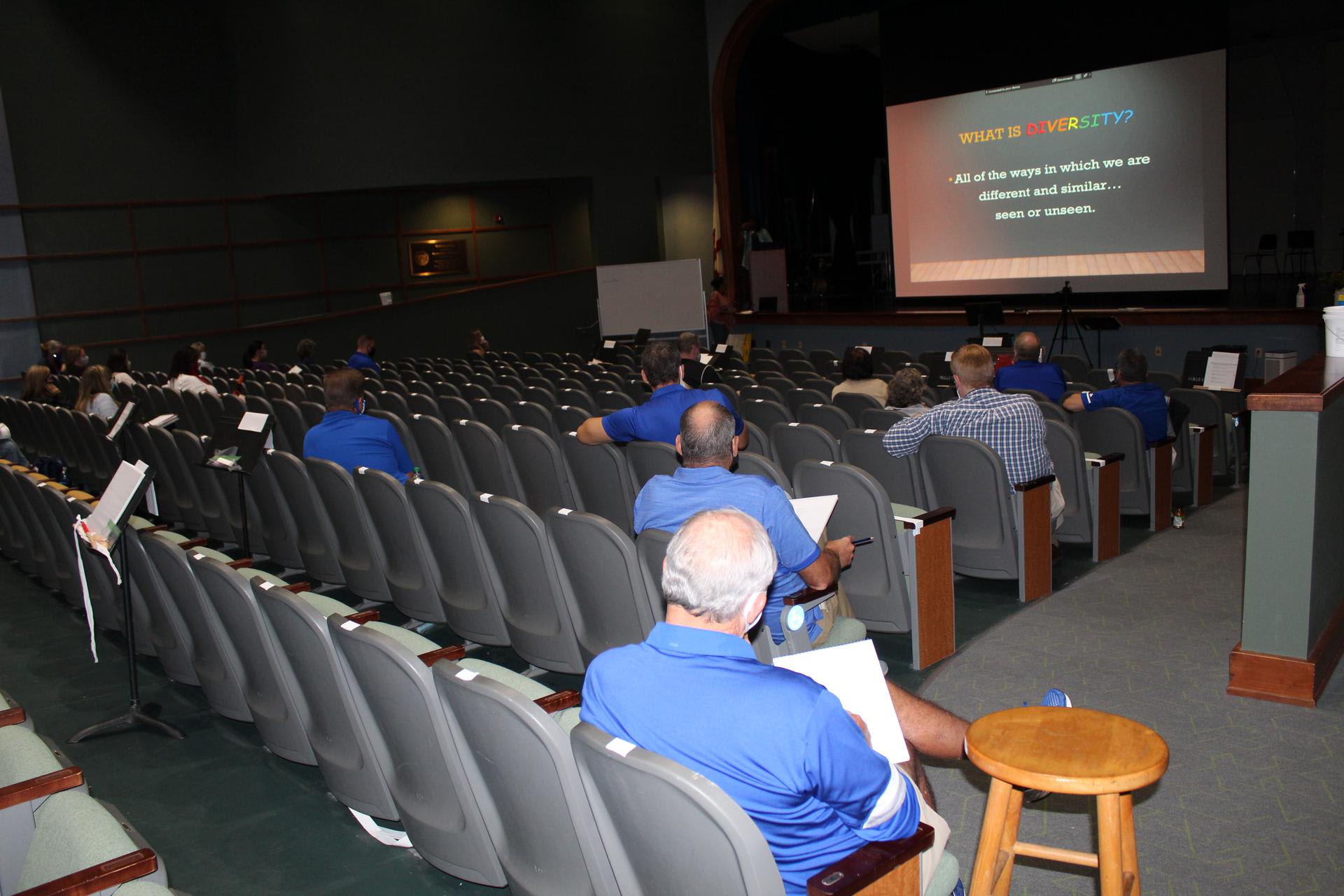 Middle School DEI In-Service Day
We were fortunate to have a day of professional development focusing on diversity, equity and inclusion at the Bartram campus on October 15, 2020. Deidre Lane, Associate Director of Youth Programs of OneJax and UNF facilitated morning sessions on Unconscious Bias. Small group discussions were facilitated by the Bartram Multicultural Leadership Team throughout the day. The afternoon session was led by Drs. Chris Janson and Rudy Jamison of the University of North Florida's Center for Urban Education and Policy. Drs. Janson and Jamison facilitated a dynamic and engaging workshop on Building from Our Individual and Collective Cultural Roots.
The afternoon session was definitely one that broke down barriers and encouraged faculty members to be vulnerable with exploring their own identity.

During the months of October and November, Dr. Gay facilitated virtual workshops with Bolles faculty and staff. The workshops focused on how to have courageous conversations. The first workshop challenged participants to explore how they enter courageous conversations. They were to reflect on how they process these conversations with the following categories: emotional, intellectual, moral or social.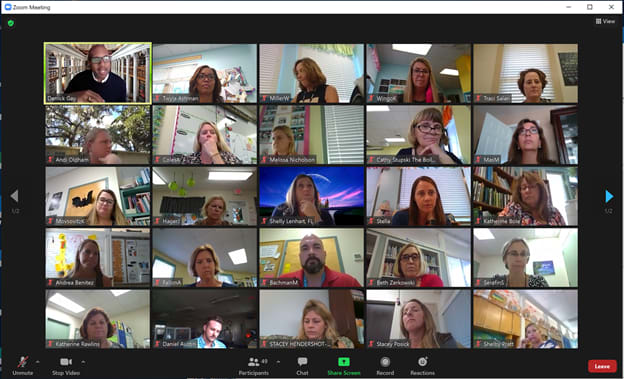 The second workshop is designed to leverage the Courageous Conversations protocol to cultivate common understandings of race and racism with the end goal fostering a more racially equitable school community.
In these sessions, Dr. Gay presented us with a set of opportunities:
Re-evaluate the way we have always done things
Listen and learn about the experiences of inclusion of constituents
Provide space for Black and Brown constituents to heal
Empower all constituents to become change agents for inclusion for all
Dr. Gay will continue his work in coming months with small group discussions and meetings with the Director of Diversity, Equity and Inclusion and the Administration team to determine next steps.
What stage are you with your intercultural competency skills?
Self Awareness: Understanding your way of seeing the world
Other Awareness: Exploring the perspectives of others
Bridging Skills: Learning to be kind, respectful and demonstrate empathy


Are you an educator who wants to join an amazing and committed day and boarding independent school community? Or do you know of someone who might be a perfect fit for one of our openings? If so, visit the career section of Bolles.org HERE. Bookmark it, share it and check back often.
NOVEMBER
⇒ A virtual meeting with the Black Student Union and a Black Bolles Alumni Group who have established their own Facebook page is scheduled for November. We are working on developing a relationship to establish a Mentoring Program with our Black Student Union students.
DECEMBER
⇒ In December, we will send four upper school students to the NAIS Student Diversity Leadership Conference.
⇒ In December, we will send twelve faculty members to the NAIS People of Color Conference.
⇒ A new Bias Incident Reporting Form has been created and will be implemented.
⇒ Deidre Lane with OneJax will visit our upper school Life Management classes to facilitate the Diversity Education course with students. This course engages in topics of bias, bigotry and stereotypes along with their effects, discrimination, racism and bullying. The class focuses on building cultural competency with an interactive and open dialogue approach.
The Bolles School utilizes "global emails" to communicate with parents and alumni. To streamline communications, these emails are sent on Tuesdays only, except in urgent cases. You may receive emails from the Bolles Parent Association, Bolles News, Bolles Alumni Office, or Bolles Advancement email addresses.

To unsubscribe, please click the link at the bottom of the email.
Parents: To update your information, please email pickrend@bolles.org
Alumni: To update your information, please email framptonj@bolles.org